Egang (or "electronic gang") was established in 1995 and quickly became the contact between a group of about 20 - 30 close friends, self titled as "Gangers". Each Friday, a designated "Editor of the week" would collate submissions from all the gangers, and publish "Daze of our E-Lives", a weekly roundup of our adventures. As the internet was in its infancy, only a few gangers had e-mail, the others still relying on faxes. Using a pretty agricultural web-to-fax gateway that I found, this weekly natter made it's way from Sydney to Ireland, New York to Scotland and back to Sydney - spanning the world to all the gangers. It was responsible for announcing engagements, weddings, births, along with scandal, humour and friendship. Not to mention the standing social events from birthdays to BBQs, road trips and musicals... all would see a blanket invite go out to "the gangers". I am not sure of the date of the last Gangers News, but by 1998, our lives had became busier with other things (like families!) and the gloss of instant communication via e-mail had dulled. Soon, emails were not so magical and they were far more like work!
Egang is in the process of change at the mo', as I am creating a contact point to upload online photo albums! Hopefully in sharing these images of our friendship, not only will it record our fun and the big memorable occasions (and the little ones), but as we muse, hoot, cringe, and guffaw at the pics, we'll be reminded of the bloody great group of people we know!
So that's it - how it started, what it has been, and where it is heading. I reckon it'll always be here! big hugs, signed Finn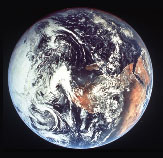 Daze of our e-lives circles the planet!