Home!

From the balcony - as you know. Check out the lonely togs on the side....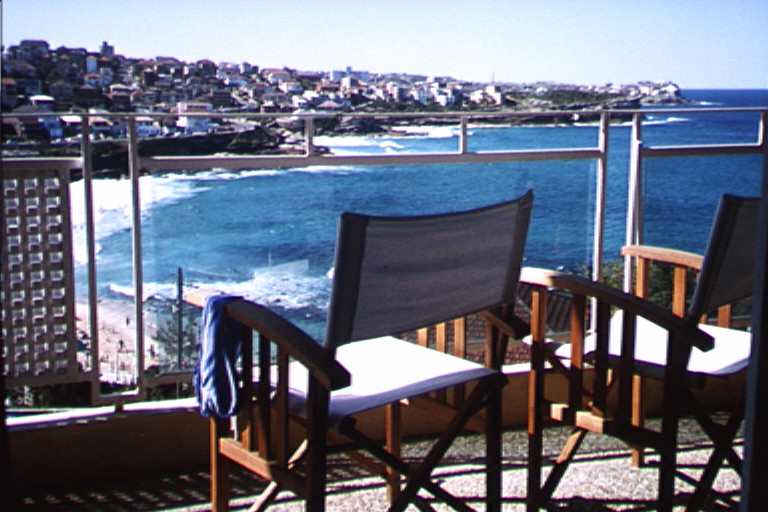 While just down in front (some say even early in the morning) kids are having the time of their life, waiting for those waves.
And you wonder where I learnt this trick!
(I bet you check your watch right now and look at that scratch!)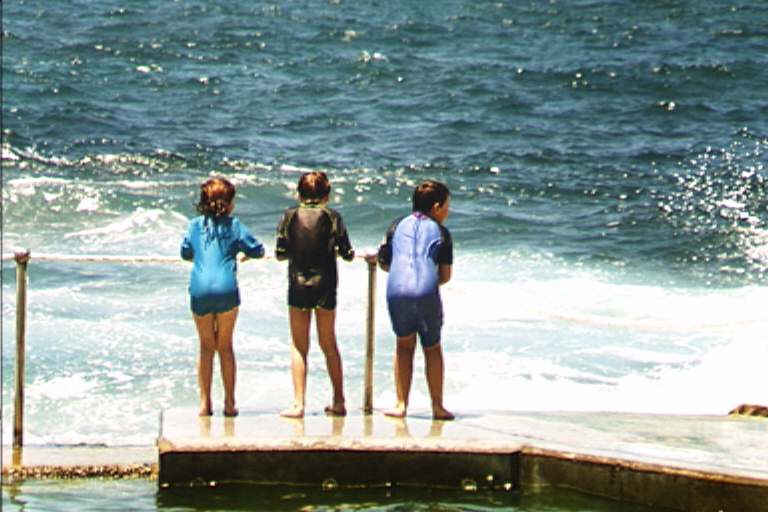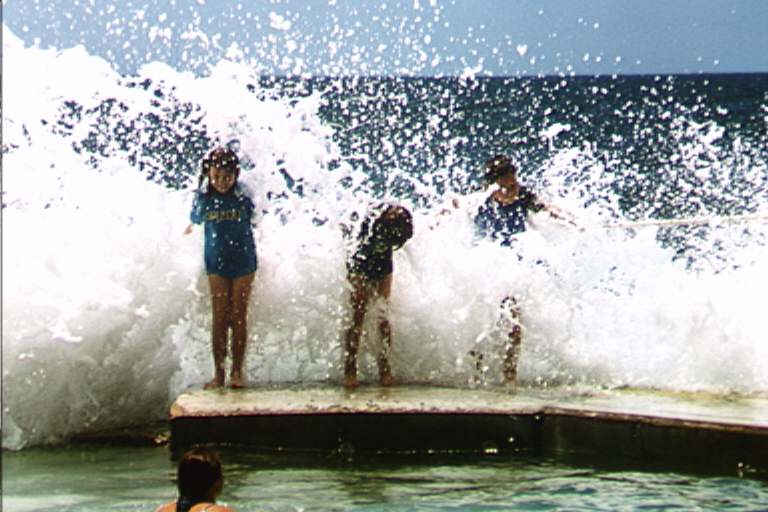 Whooo hoo... you see, they can do it!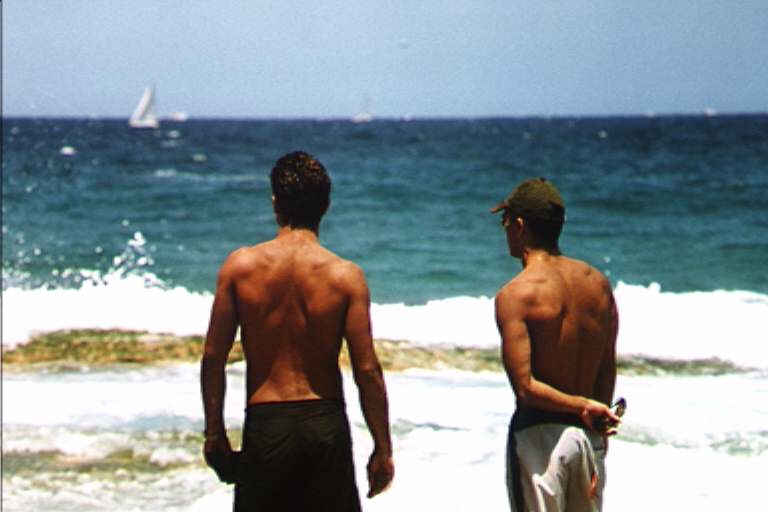 Boys at Tamarama watching the Sydney Hobart yachts set off, Boxing day 98. 36 hours later, 6 yachties would loose their lives in the worst SYD - HOB in the history of the race.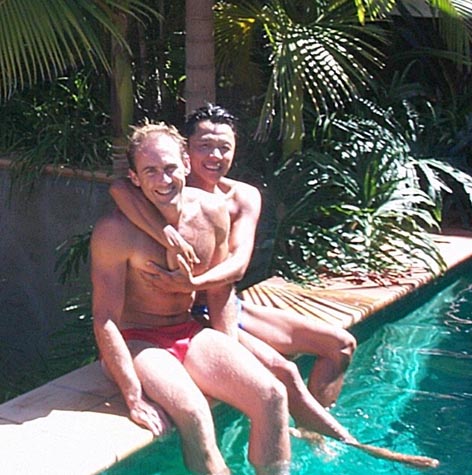 Meanwhile, Eric and Finn by the pool,
and not quite sure what I was looking at, maybe dreaming....
more lazy dayz by the pool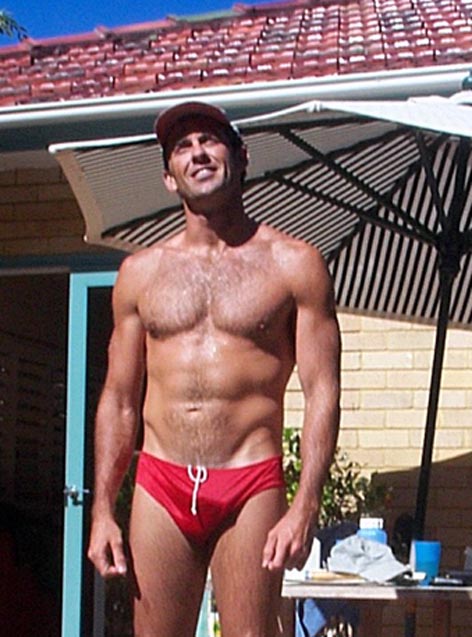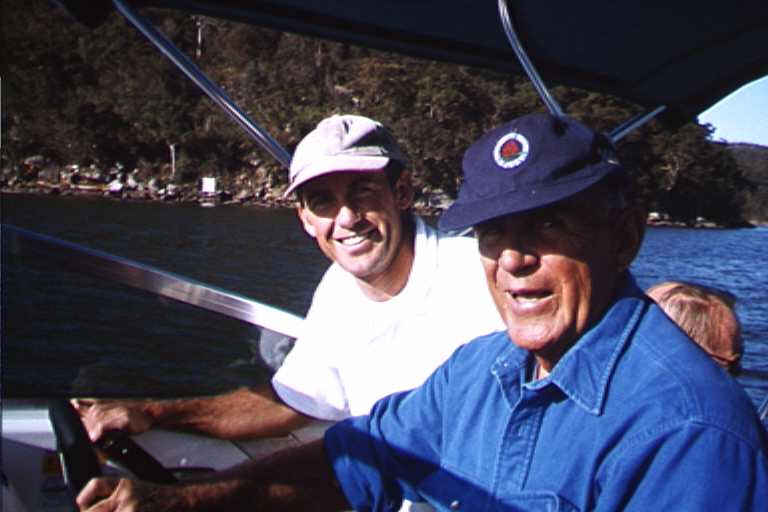 Hard to see, but this is Dad and me!
OK - Party snap time, this is Paul and Jeanine (Jeanine is absolutely a darl' - not to mention a really fun girl - you will meet her)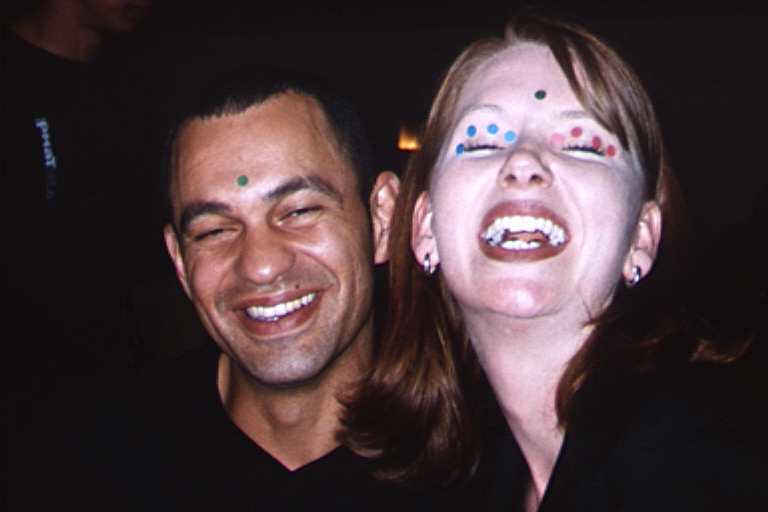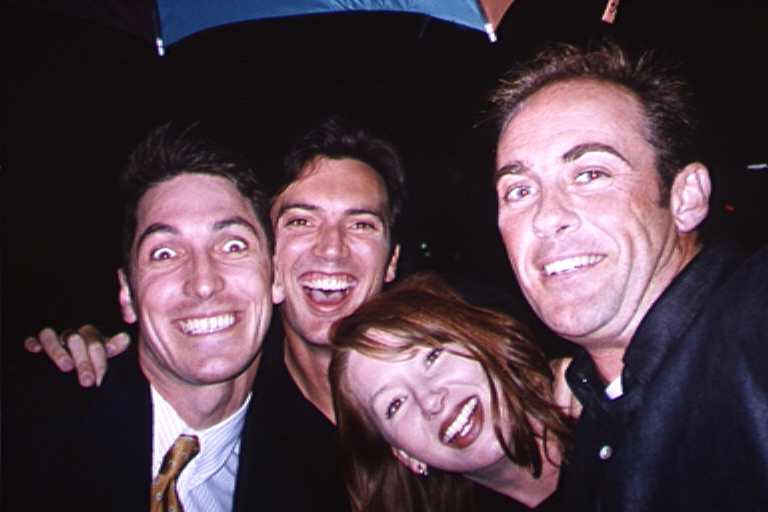 Whoa! Looking very pasty and a few chins - this is Matthew, Stephen, Jeanine and moi, at a welcome home for Stephen who had been in Paris for 6 months.
And - oh yeah - abstract.. I liked the picture.....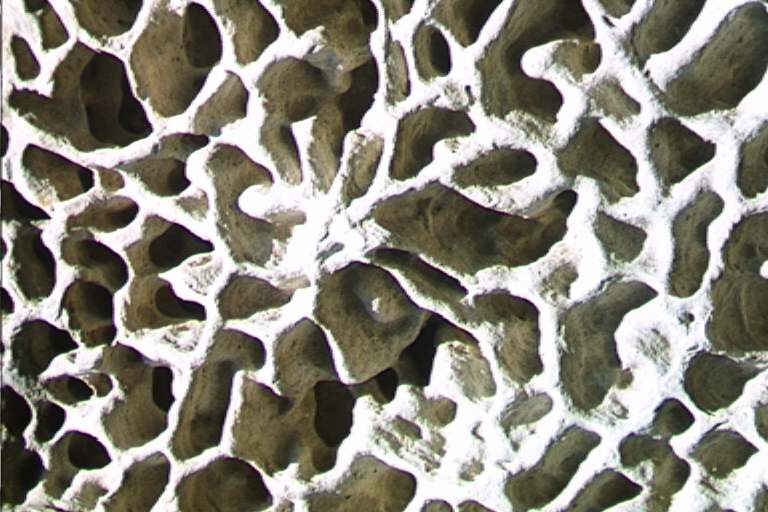 Back to front page